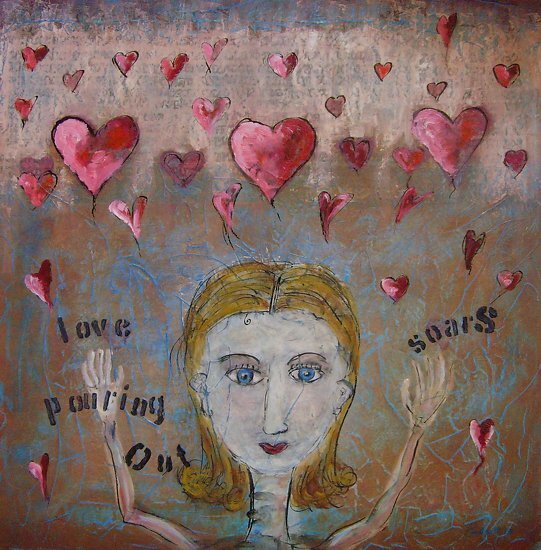 "Love Pours"
Mixed Media with Oil
"Baxter's Bliss"
FAV 15%
Finalist
April 2010
I discovered my passion and creative outlook in a photographic darkroom in the late 1970's. As my exploration continued, my specialty evolved into hand painting my silver gelatin prints with oil.
Due to the world of photography radically altering in the 21st century, I found the need to reinvent myself as an artist. Having worked with oil paint for many years, it was a natural evolution to extend my oil painting techniques to canvas.
My newest work consists of layering with acrylics to create the 'canvas' upon which I then paint in oil. This process, as with all the art I do, allows my spirit to soar as I address 'the dreams' that are floating around in the back of my mind.
Art is a form of prayer. I send my prayers out into the world as I connect with spirit and create.
---
Award winning artist, Padgett McFeely, is best known for her traditional hand painted black and white photographs. They have been described as evocative, poignant and sublime.

Enter her world and experience her expression of life as you view her inspiring hand colored photography, plus her most recent artwork.



"Silent Prayers"